Dax Magic Webshop.nl
Founded in 1996
Washes
Washes are used to create shadows, contrast and depth in the details of models.
---
Englisch Version
WEBSITE UPDATE: 2020-11-08
CORONA CRISIS
The Dax Magic webshop is normally open, due to our own safety, collection at our bussiness is no longer possible for the time being.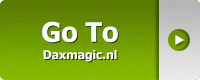 daxmagic.nl
daxmagic.nl is our other website (in Dutch and English) with information on various topics; shows, paint, weathering techniques , brand flyers, downloads, ect
Next shows
Bcause of the Corona Crisis we will not be at any show in 2020
Hotmail User ?
When using hotmail it is possible your confirmation Email disappears in the spam filter on hotmail