As every year, P&P prices are increased at the turn of the year. There is also a so-called peak surcharge due to the December crowds.

Unfortunately, we also have to partly pass on this to you.
News Vallejo
Vallejo's Game Colors range will be updated in 2023 in terms of labels and available colors (most colors are identical to the old colors). A number of colors will no longer be available and various sub-series of colors will be added.

Some sets and washes are out of production and will no longer be available.

But most of it is in stock, the change will be introduced gradually

The Vallejo logo has also been restyled, the other series will eventually also be used for the new house style, but that will take years.
---
Vallejo

Vallejo acrylic paint has been specially developed for hobby and model building. There are various color series especially for the model builder, the wargamer, for use in the airbrush and various other specialties.

Outside of paint, there are several other products from Vallejo available in our shop




AK Interactive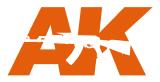 AK Interactive is a growing company founded by Fernando Vallejo, a young model maker from Spain, which guarantees quality products.

MIG Productions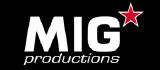 Mig Productions is the oldest brand dedicated to model advocacy and is a leading brand in this field. With all the help and experience of many modellers from all over the world, products of the highest quality have been developed that are regarded as a reference brand in the modeling world.

MIG Productions has nothing to do with the 'AMMO' brand
RP Toolz

RP Toolz, a new company, with quality tools for the modeller
Abteilung 502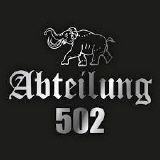 Abteilung 502 is bekend als een merk met kwalitatief hoogwaardige producten, zoals o.a. olieverd, filters en pigmenten, die gemakkelijk te gebruiken op alle soorten modellen. Abteilung heeft ook door het maken van bijzondere boeken de modelbouwer helpen zijn weg te vinden.


Krycell Ice and Snow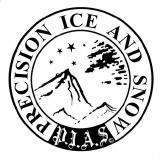 Precision Ice & Snow is the world's number 1 in the field of snow, ice and water effects for model making and dioramas. There is a wide range of products for every modeller to give your model the most realistic winter look and bring icy perfection to your diorama.

Dax Magic has ao. various types of Precision Snow, Snow Wash, Instant Snow and Snow Adhensive in stock
ProEdge Tools

ProEdge, a concept for quality tools for the modeller
Evergreen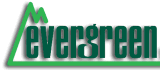 Evergreen is the world's largest producer of styrene plastic shapes, strips and sheet material in metric and inch sizes. You can use Evergreen products to build or modify your models.
Microscale

There are several Microscale products:
- Micro Set
- Micro Sol
- Micro Weld Styrene Cement
- Micro Mask
- Micro Metal Foil Adhensive
- Micro Kristal Clear
- Micro Liquitape
- Micro Liquid Decal Film
Brushes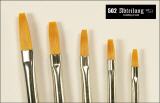 We have brushes from various brands, both round and flat, quality and budget.
All brushes are together for the overview

Milliput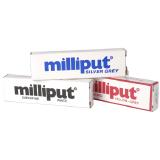 Milliput is een 2 componenten vuller. Het verwerkt als klei, met een natte vinger in vorm te brengen en wordt binnen 5 uur zo hard als porselein. Ideaal voor legermodellen, kunststof modellen en veel meer! Hecht op metaal, hout, kunststoffen, glas, keramiek etc. Na uitharden kan het worden gezaagd, geboord, gevijlt, geschuurd, geverfd of zelfs op een draaibank worden bewerkt.
---
Dax Magic Webshop
Dax Magic, en daarmee ook de Dax Magic Webshop, is een onafhankelijk bedrijf dat producten levert voor wargamers en modelbouwers. Wij zijn op geen enkele wijze onderdeel van of verbonden met Acrylicos Vallejo, MIG Productions, AK Interactive en andere merken die door ons verkocht worden. Dax Magic is alleen aansprakelijk voor de door haar geleverde producten en service.