AK 508 Book No. 05 Metallics 2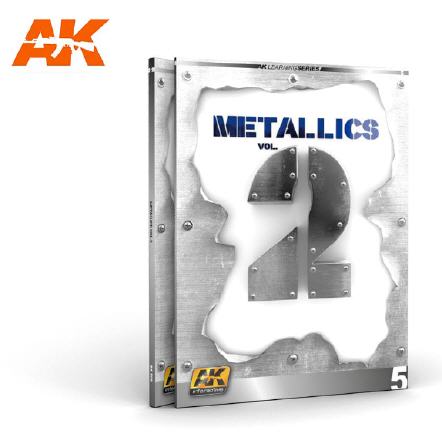 Applying metallics have always been a difficult task for the modeller. It doesn't matter which modelling branch you choose, at some point you will find yourself in front of a metal piece/part which, of course, you want to finish as realistically as possible.

There are many existing ways in which a metal finish can be achieved, from the use of enamels, to waxes, and also the application of bare metal foil. Within these two volumes, dedicated to the application of metallics, talented artists from the AK Learning Series, take you on a journey through the varying and seemingly difficult tasks of mastering metallics. In this second volume, we will show how to apply metallic effects to historic and fantasy figures.

This will include how to paint metallic effects without metallic paints, using the "non metallic metal" technique, to properly utilise both light and shadow in order to imitate those metallic effects, polished metals, and metal bluing etc. We will show you many tricks and techniques from the very best modellers. You will also see techniques applied to robots, spacecraft, historic figures, and many more...