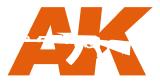 AK Interactive is een nieuw bedrijf opgericht door Fernando Vallejo, een jonge modelbouwer ondernemer uit La Rioja , Spanje, ondersteunt door een team van professionele modelbouwers, die garant staan voor de kwaliteit van hun producten.

Dax Magic is officieel dealer voor Nederland van AK Interactive


AL Acrylic Paint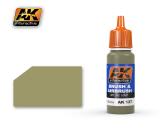 AK heeft een grote range acylverf voor de modelbouwer.
AK Paint & Modulation Sets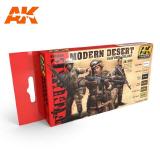 Er zijn diverse modelations set van AK voor verschilende types voertuigen van verschillende landen zoals de 'Panzer Grey Modulation Set', de 'German Green Brown Modulation Set'
Ook zijn er speciaal samengestelde verf sets
Weathering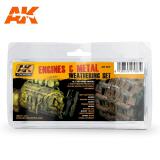 Weathering is het creeren van een realische verweerde finish van het model door een diversiteit van weersinvloeden, roest en vuil enz aan te brengen om het model.
AK Washes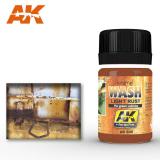 Er zijn diverse washes van AK beschikbaar waar veel verschillende effecten eenvoudig te maken zijn
Filters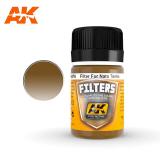 Filters stelt ons in staat om subtiel veranderen de toon van de basiskleur van onze voertuigen waardoor het een meer accurate en authentieke kleur. Tegelijkertijd geeft het filter diepte en rijkdom aan het voertuig, de voorbereiding voor de volgende stappen verf
AK Pigmenten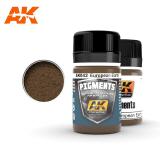 Ook AK heeft een reeks pigmenten uitgebracht in kleuren als 'Dark Steel', 'Dark Earth'
AK True Metals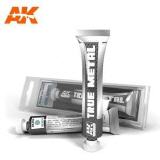 A new range of metallic paints based wax made from high quality pigments to achieve realistic metallic effects. Basic to be used in all branches of modeling product can be applied with a brush, just with your finger or a cotton swab and allows polished once dry for ultra realistic finish. It is recommended to prime first.
AK Xtreme Metals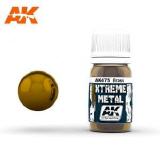 Xtreme Metal is a new, high quality metallic range, developed with outstanding pigments, and specially formulated to give you the best results. Resistant to masking, any type of weathering, with ultra high coverage power, and fast drying. Now it's easy to clean your airbrush without leaving any pigment/paint debris. These are quite simply the highest quality metallic paints ever seen.