Dax Magic Webshop
Opgericht in 1996
Abteilung 502Legen Sie diesen Text über die erweiterte Eigenschaft ToolTip fest.
Winkelmandje
U dient cookies te activeren om inkopen te kunnen doen.

Nederlandse versie
WEBSITE UPDATE: 2021-03-06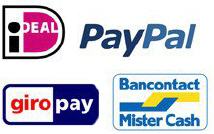 Bestelbon ?
Let er op dat bij betaling via Ideal of Bancontact de betaling volledig wordt afgerond, er wordt dan automatisch een bestelbon verstuurd. Zo niet dan is er iets mis gegaan met afronden, wij hebben in dat geval de bestelling ook niet ontvangen.

Dit kan gebeuren bij bestellen via een mobiel, en met name bij die met de laatste versie van Android of iOS

Neem dan ook even contact met ons op. Gaarne uw adres en wat u besteld heeft doorgeven.

Er wordt aan gewerkt om dit op te lossen.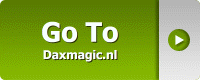 www.daxmagic.nl
daxmagic.nl is onze andere website met informatie over beurzen, verf, weathering technieken, flyers, enz die niet in onze shop staat
E-mails
Er worden geen standaard mails gestuurd met 'uw betaling is ontvangen' of mails met tracking codes. Zodra de betaling is ontvangen wordt de bestelling zsm verstuurd. Alleen wanneer dit niet kan wordt een mail verstuurd.