Dax Magic Webshop.nl
All primers are now in stock in spray can, both historical and fantasy colors are available.

The new AK books 'Guide to make Buildings' and 'Mastering Vegetation' are now available
Brexit
Dear customers from Great Britain

Brexit, the trade disaster . Until everything is known about what will happen with customs we can not send anything to GB at this moment until further notice.
We are all in this together but we regret Brexit is happening. It is bad for everybody, customers and traders from GB and Europe.


---
Next Show
---
Vallejo

Vallejo paint is specialy designed for hobby and model building. There are several color ranges designed for the model builder, the wargamer, the train weatherer and special designed to be used in an airbrush




AK Interactive
AK Interactive is a new company founded by Fernando Vallejo, a young model maker from Spain, which is supported by a team of modellers which guarantees quality products.



MIG Productions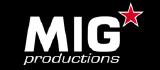 The 'MIG Productions' company is sold to AK Interactive

We still have a big stock of the old MIG Productions products but we can not replace products when the last one is sold.

And we have new products as well from AK/MIG
Abteilung 502

Abteilung 502 has always been known as a brand with high quality products that are easy to use on all types of models. Abteilung is a standalone brand that has and will evolve with the modeling world in order to give modelers the best tools and products they may need. Abteilung will be releasing new products with the modelers needs in mind without compromising our commitment to quality. Also, Abteilung will be releasing special books and manuals, unique publications to help the modeler find his way. The Abteilung team members are modelers working to ensure we are always ahead of the curve while keeping up with the constantly evolving world of modeling.



RP Toolz
RP Toolz, a new company, with quality tools for the modeller
Sale
Bargain sale for Model Master paint. We need the space for other products :-)
ProEdge Tools

ProEdge, an understanding of quality tools for the modeller
Microscale

We have several products of Microscale in our shop:

- Micro Set
- Micro Sol
- Micro Weld Styrene Cement
- Micro Mask
- Micro Metal Foil Adhensive
- Micro Kristal Clear
- Micro Liquitape
- Micro Liquid Decal Film
Brushes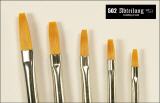 We have various brands, round and flat brushes.
All brushes are together in one view

Milliput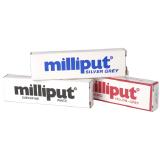 Milliput is a 2-component filler. It handles like clay, bringing a wet finger in shape and is within 5 hours as hard as porcelain. Ideal for military models, plastic models and many more! Adheres to metal, wood, plastics, glass, ceramics, etc. Once cured it can be sawed, drilled, sanded, painted
Evergreen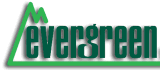 Evergreen is the world's largest producer of styrene plastic shapes, strips, and sheet materials in metric and inch sizes. You can use evergreen products for building or changing your models.
---
Dax Magic Webshop
Dax Magic, and the Dax Magic Webshop is an independent company that delivers products for wargamers and modellers. We are in no way part of or associated with Acrylic Vallejo, MIG Productions, AK Interactive and other brands that are sold by us. Dax Magic is only liable for the goods supplied by it and service