Scenics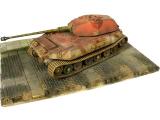 Vallejo Scenics, is a new range with an initial selection of diorama bases and other items for the setting of figures and vehicles in scale 1/35. The bases are precast in a novel and exclusive type of lightweight resin, which has a matte white finish, is easy to cut and adapt to different sizes, and permits sanding and painting as well as any further weathering processes.
---
Scenery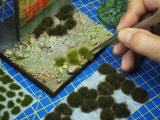 Vallejo Scenery is a range of miniature tufts which helps complement your scenes adding greater realism to the representation in your scale models, figures, wargame terrains or historic dioramas.

• Vallejo Scenery contains a wide range of sizes and references.
• Ready to use by simply peeling off each tuft individually and placing it in your scene.
• Self adherent to your base although they can also be fixed with PVA glue to get a tougher and more permanent adherence.


---