Adhensive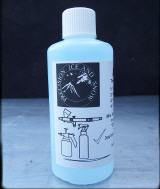 Precision Ice and Snow- Superfine clear adhesive 100 ml

The adhesive is water thin and water clear. This makes it very suitable for superfine detailing. Also it does not reduce the realistic snow effect of our Krycell powder.

It can be applied/

1/ Airbrush
2/ Trigger spray bottle
3/ Pump spray bottle
4/ By hand brush.